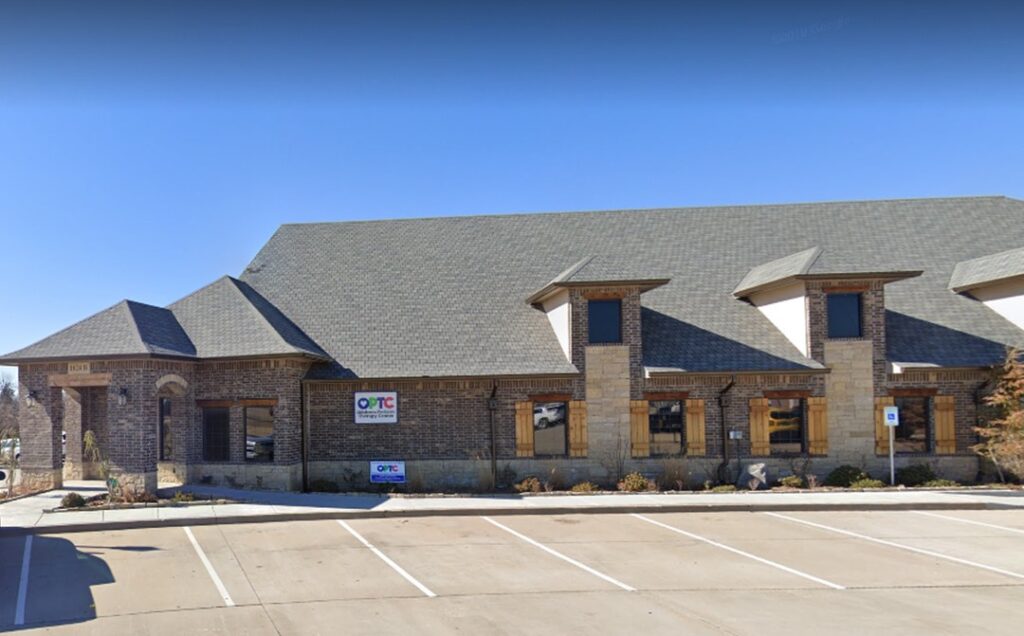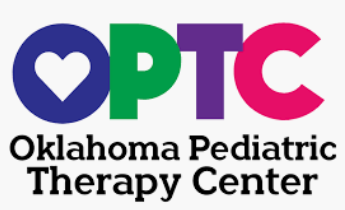 Oklahoma Pediatric Therapy Center
The mission of Oklahoma Pediatric Therapy Center is to serve Christ by providing pediatric therapy. OPTC is a multidisciplinary pediatric therapy clinic providing behavioral therapy, PCIT, psychological assessment, ABA therapy, speech therapy, occupational therapy, and physical therapy to children ages birth to 18 years of age.
The Oklahoma Pediatric Therapy Center comprises three clinics: the Applied Behavior Analysis (ABA) Clinic, the Assessment Clinic, and the Behavioral Therapy Clinic. Interns matched to OPTC have the opportunity to work in multiple clinics. Clinic rotations are scheduled on an individual basis. Intern's interests and professional goals are taken into consideration during development of clinic rotation schedules.
ABA Clinic – The goal of the ABA clinic is to provide high quality, individualized ABA therapy to children diagnosed with Autism. Children receive on average ten to fifteen hours of therapy per week depending on severity of diagnosis and individual client need/availability. Children receive therapy from a Registered Behavior Technician (RBT) under the supervision of a licensed Behavior Analyst, BCBA. Interns have the opportunity to receive training in the service delivery and supervision of one or more ABA cases depending on intern training goals. The intern is responsible for initial treatment assessment, treatment planning, service delivery, supervision of the RBT, and re- evaluation every 6 months.
Assessment Clinic – The goal of the Assessment Clinic is to provide comprehensive diagnostic assessments for children and adolescents suspected of having a mental health disorder or disability. Interns are responsible for conducting a thorough background interview, administering standardized assessments, scoring and analyzing assessment data, writing a comprehensive assessment report, and delivering feedback to caregivers. The intern conducts one to two assessments per week depending on intern training goals. Interns will receive training in a wide range of assessment batteries including but not limited to the Behavior Assessment System for Children, 3rd Edition (BASC-3), Vineland Adaptive Behavior Scales, 3rd Edition, Autism Diagnostic Observation Schedule (ADOS), The Woodcock Johnson Assessment Cognitive and Achievement Batteries, 4th Edition (WJ-IV), and the Connor's, 3rd Edition.
Behavioral Therapy Clinic – The goal of the Behavior Therapy Clinic is to provide individualized therapy to children and families of children diagnosed with Pediatric Developmental Disabilities and Childhood Mental Health Disorders. The intern conducts an intake evaluation using functional assessment procedures, identifies 1-2 behaviors to target for initial treatment and develops and trains parents in intervention procedures. The intern then conducts follow up appointments to assess response to treatment interventions and target additional behaviors. Interns also will have the opportunity to receive training in Parent Child Interaction Therapy (PCIT) from qualified trainers and supervisors.
For More Information about OPTC you can visit their website or social media sites below: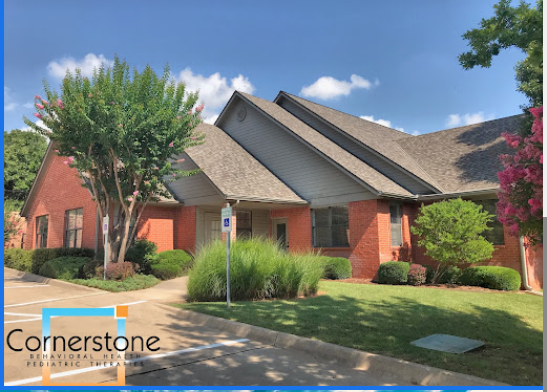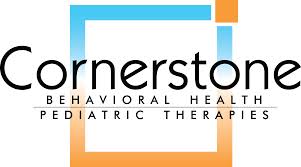 Cornerstone Behavioral Health and Pediatric Therapies
The mission of Cornerstone Behavioral Health and Pediatric is to provide quality, research based interventions to our clients and their families. This is accomplished by providing individualized programs for each child, informational and hands-on caregiver training, and a variety of resources for the families we serve. Cornerstone is also a multidisciplinary clinic providing ABA Therapy, speech therapy, occupational therapy, social skills training, psychological assessment, counseling, and PCIT therapy to children and adolescents.
Cornerstone is a private, interdisciplinary clinic with two locations in the Oklahoma City metro area. The psychology department consists of several, full-time licensed psychologists who provide a combination of psychological assessment, behavior therapy and consultation, and more direct services alongside the Applied Behavior Analysis (ABA) clinic. Interns have the opportunity to select a specific track, or a combination of tracks, depending on their training goals. Psychological evaluations are completed for children and adolescents, ages 2-18, with referral concerns of autism spectrum disorder, ADHD, anxiety, depression, and other behavioral disorders. Interns may also have the opportunity to provide individual & family counseling, Parent-Child Interaction Therapy (PCIT), and/or Applied Behavior Analysis. Interns have the opportunity to work alongside other disciplines for a more comprehensive training experience. Cornerstone serves clients from urban, suburban, and rural Oklahoma.
Assessment: Interns carry a caseload of 1-2 assessments per week and are responsible for the diagnostic interview, assessment, scoring of testing materials, comprehensive report writing, and feedback of findings with the parent. The intern is provided with the unique experience of learning how to bill and be reimbursed from insurance companies within a private practice setting.
Behavior Therapy: Interns are assigned 8-10 behavior therapy clients. The intern is responsible for the intake, identification of problem behaviors, functional assessment, treatment planning, and scheduling follow up appointments. The clinical orientation of behavior therapists at Cornerstone is heavily rooted in ABA. As such, the intern has the opportunity to be supervised by a BCBA-D.
ABA Clinic – Cornerstone Behavioral Health & Pediatric Therapies has two separate ABA clinics (Edmond and MWC). Each clinic is supervised by at least one Board Certified Behavior Analyst and employs several RBTs. Children receive 20-40 hours of intensive ABA in the clinic. Interns interested in skill acquisition ABA are provided the opportunity to work alongside BCBAs as well as their primary supervisor.
For More Information about Cornerstone you can visit their website and social media sites below: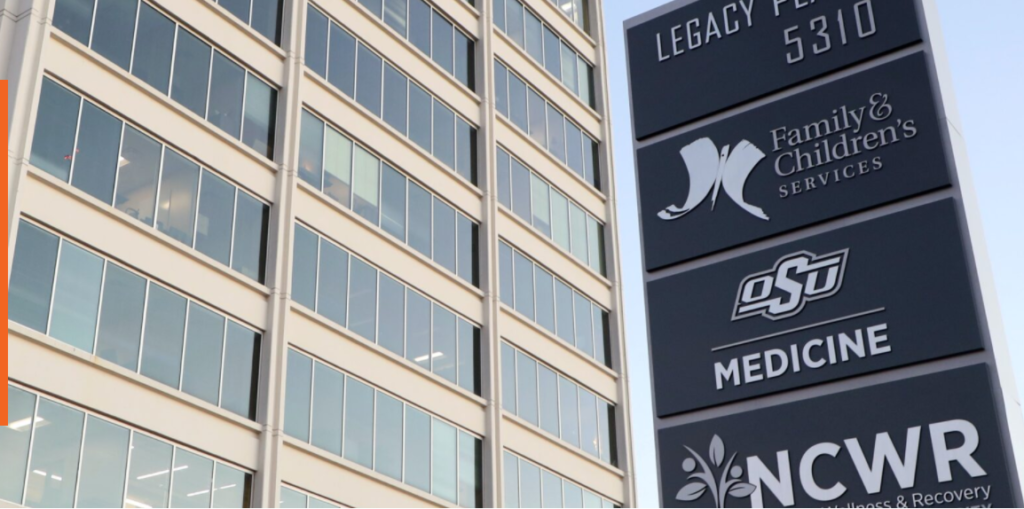 Oklahoma State University Behavioral Medicine Clinic
OSU's Behavioral Medicine Clinic is dedicated to providing exceptional psychiatric, psychological and neuropsychological care to residents of Tulsa and northeastern Oklahoma. Our psychiatrists specialize in a wide range of emotional and behavioral disorders for adults and children. We care for patients who suffer from depression, anxiety, headaches/migraines, sport-related issues, obesity and more. Neuropsychology service provides comprehensive testing for children and adults for concussion, ADHD, learning disorders, autism, memory and dementia, and other conditions. Our services also benefit active duty military and veteran populations.
The OSU Behavioral Medicine Clinic is a part of the Department of Psychiatry and Behavioral Sciences with Oklahoma State University Center for Health Sciences (OSU-CHS), which is one of the nation's largest osteopathic medical schools. The Behavioral Medicine Clinic provides mental health services across the lifespan including psychiatric evaluations and medication management, neuropsychological and psychological assessments, and mental health therapy. Additionally, OSU-CHS has a strong outreach program through providing virtual and in person consultation services to rural physicians, case managers, and school districts. The interns at OSU-CHS specifically work with the School Psychology Clinic.
School Psychology Clinic: Interns are provided an in-depth experience in the field of pediatric assessment and consultation. The assessment experience includes conducting initial interviews, case conceptualization for assessment planning, conducting comprehensive individualized assessments, and developing treatment recommendations based on the assessment results. For all services, the interns become familiar with the national and local special education standards, evidence-based learning, and behavioral interventions. They utilize this knowledge to create science-based ecological intervention recommendations for patients and their families. Interns are expected to complete two comprehensive assessments per week. The consultation experience provides interns the opportunity to collaborate with other mental health and educational professionals through participation in Project ECHO, which is a virtual tele-mentoring program that uses a hub-and-spoke knowledge sharing approach where expert teams lead virtual clinics to deliver best practice care to underserved areas. The intern serves on an ECHO team specifically addressing child mental health or K-12 educational services. The intern may also have the opportunity to provide training and consultation to school districts implementing Multi-Tiered System of Support through shadowing the primary supervisor and assisting in the delivery of training and consultation services as available through grant-funded opportunities.
For More Information about OSU Behavioral Medicine, you can visit their website below: